What you should know about Waxhaw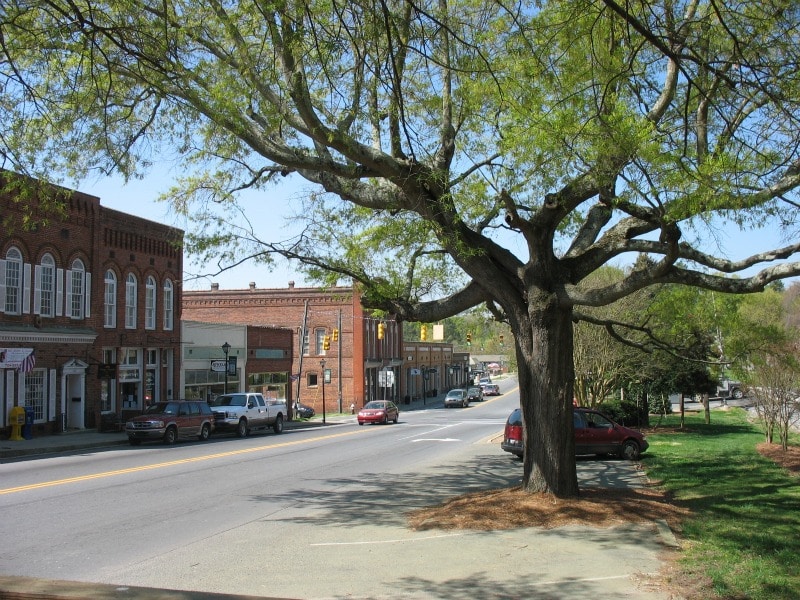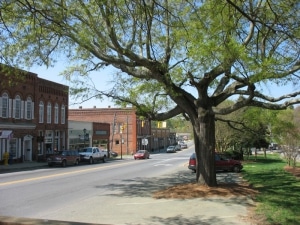 Waxhaw, NC has a population of over 10,500 people yet this thriving community maintains the historic charm of a small town.  While much has changed around town with new roads, buildings, and housing developments, Waxhaw people still value the historic structures that make the town quaint and unique.  Most people who decide to move to Waxhaw are drawn to the town because of the historic ambiance and the friendly, welcoming people. The Union County School system is also a big draw.  Families love it here.

The Town of Waxhaw is located only 20 minutes from south Charlotte and approximately three miles from the South Carolina state line.   According to the www.waxhaw.com website, Waxhaw is one of the oldest towns in Union County, taking its name from the Waxhaws (originally called the Wysacky), an Indian tribe that once inhabited the area. When chartered in 1889, Waxhaw established its rightful place as the third oldest town in Union County.
Two historic landmarks are highly visible in downtown Waxhaw.  One is the pedestrian bridge that crosses over the railroad tracks. It was once used for automobiles to cross over while trains ran through town below it. In 1940 it was designated for pedestrians only and is still used daily by adults and children standing on the bridge waiting for a train to pass underneath their feet.  The other landmark towers over the town. It is the Waxhaw water tank, recently restored with a fresh coat of its original silver paint.  These structures are considered symbols of the town.
Around town there are several parks, restaurants, shops and churches. A  small rose garden called the Dare Steele Garden is nestled in one of the downtown historic neighborhoods.  Park benches are found throughout the shady downtown area, which is an official 'Tree City' USA because the town meets award-winning criteria for conserving the tree canopy above.  The David Barnes park is the popular downtown park for small children.  A skate park is also located in that area for all ages to enjoy.  A larger recreational park was named after Harvey Clay Nesbit, one of Waxhaw's favorite educators of all times. The late Mr. Nesbit is still talked about and his personality has become legendary among the locals of Waxhaw. Mr. Nesbit's smiling, cast iron sculpted bust is waving at park visitors as they enter the park.  Farther outside of city limits, south of town is Cane Creek Park.  It is a big attraction for folks who enjoy hiking, boating and the great outdoors.
If you're moving to Waxhaw, you've made the right choice.  Waxhaw NC is the best places to live in the North Carolina! Don't forget to call Patterson's Self Storage if you need a place to store your belongings. Leave the worries about keeping your things safe to us as you enjoy this terrific place!
Looking for a Waxhaw mini warehouse storage facility to store your things? Call Patterson's Self Storage!
We serve your self storage needs in the following areas:  All of Union County including Waxhaw, Marvin, Mineral Springs, Weddington, Indian Trail, Stallings, and Monroe
In South Carolina:  Lancaster, Fort Mill and Indian Land